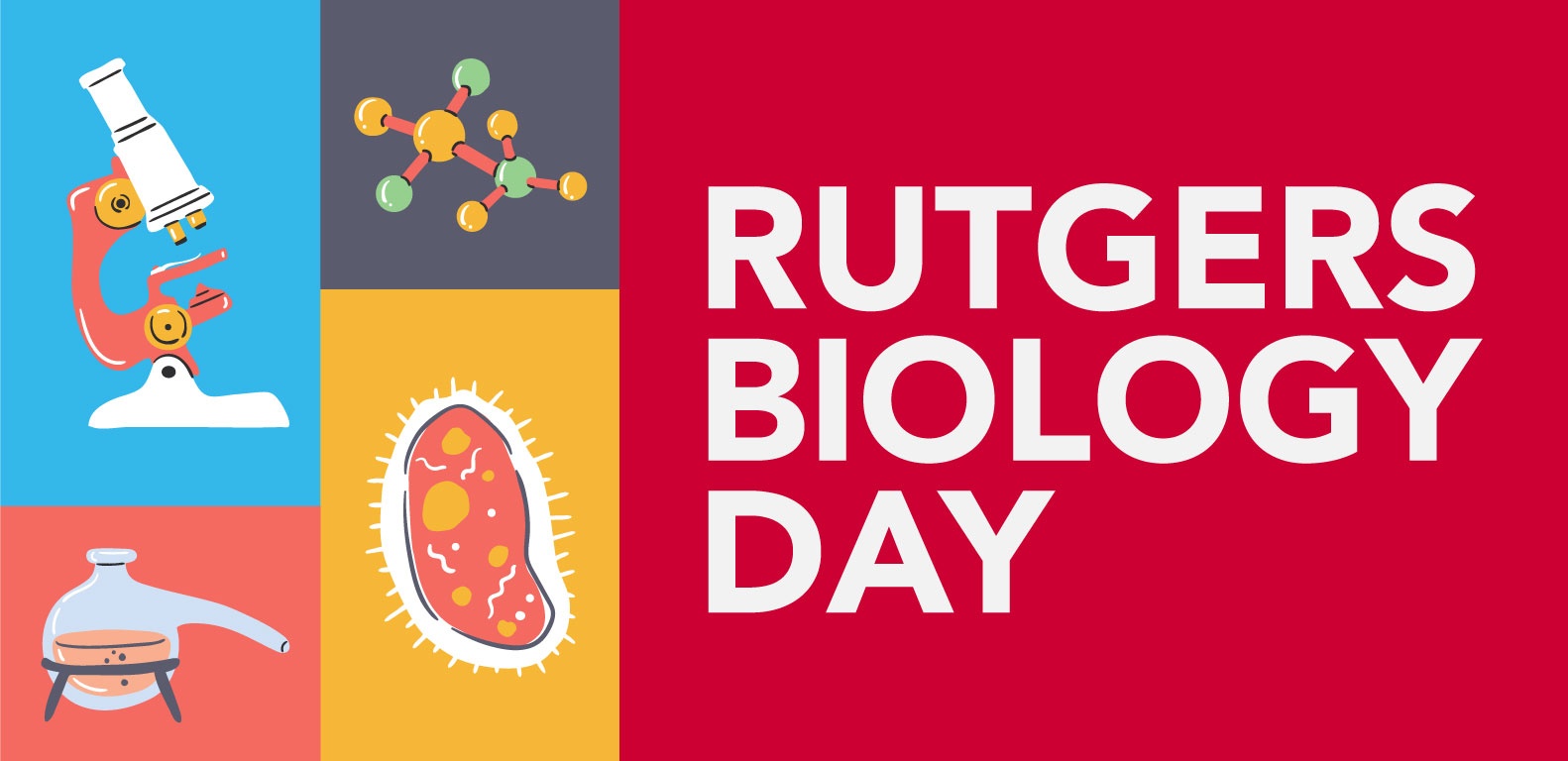 April 29, 2023
Rutgers–Camden Campus Center
326 Penn St, Camden, NJ 08102
Biology Day showcases research projects conducted by undergraduate students in the Department of Biology. This biannual event takes place in the spring and fall and is an opportunity for prospective students who are interested in the sciences to learn more about the field of biology and Rutgers–Camden.
Parking will be open in Lots C1, C2, and C14. See the campus map for details.
Schedule at a Glance:
10:00 – 10:30: Information Session & Start of Scavenger Hunt Quizzo
10:30 – 11:00: Welcome remarks & Rapid Fire Presentations
11:00 – 12:00: Student Thesis Talks
12:30 – 1:30: Keynote Speakers & Q/A featuring Brittany Ruiz, Anthony Monte Carlo, and Alana Williams, PhD students from Thomas Jefferson University.
1:30 – 2:00: Poster Session A (See poster assignments below)
2:00 – 2:30: Poster Session B (See poster assignments below)
2:30 – 3:00: MARC Cohort Introductions & Award Ceremony
Biology Day Features:
Student Research
Experiential Learning
Admissions Information
Meet Biology Faculty
Explore Our Campus
Registration required:
Fill out the form below to register for Biology Day.
11:00 am – 12:00 pm: Student Thesis Talks
Time Slot
Student Speaker
Title of Talk

11:00
D'Erica Boskie
Functional characterization of the role of Subtilases 3.13 and 1.8 in

Arabidopsis thaliana

.
11:10
Sashoya Dougan
The Phylogenetic Analysis of the Origin of Novel Reptile-Infecting Adenoviruses
11:20
John Crespo

Exploring the relationship between Sleep & Pain with the Sleep Inbred Panel line of Drosophila Melanogaser

11:30
Lisa Traczyk 
Identification of Homozygous Plants Using Two Different Approaches
11:40
Aiman Nadim
Identifying and Validating Recurrent Structural Variants Affecting Tumor Genomes Using GROM and VN.
1:30 am – 2:00 pm: Session A Presentations
Poster Location
Student Authors
Title of Presentation


A.1

Blessing Awogbamila, Guddi Brahmbhatt, Jenna Brodnyan, Paula Khoiniha, Rosemarie Arroyo-Martinez
Effects of Exogenous Diluted Raw Clover Honey on Drought Tolerance in

Arabidopsis thaliana

A.2

Cindy Do, Pamela Phan, Kenia Sanchez, Ozlem Ulutas

The Effects of Maternal Nicotine Inhalation on the F1 Generation Respiratory Rate in

Drosophila melanogaster

A.3

Greg Bishara, Jannet Valicious Bunting Smith, Lydia Efobi, Maria Monterroyo, Alexangel Nunez

The Influence of temperature on the adverse effects of Microplastics on

Drosophila melanogaster

A.4

Alexa Wilson, Amayah Wood 
Developing an adult Drosophila melanogaster pain scale with computational neuroethology techniques 

A.5

Nafisa Hasna 
Importance of arthropods in understanding the impact of climate change on ecosystems.

A.6

Sashoya Dougan
Pilot Study Assesses Hagfish Scaffold for Compatibility with Rat and Human Mesenchymal Stem Cells

A.7

Elizabeth Hardy
Pilot Study Explores Dietary Monosodium Glutamates Effect on Nociception in 

Drosophila melanogaster

 

A.8

D'Erica Boskie
Functional characterization of the role of Subtilases 3.13 and 1.8 in

Arabidopsis thaliana

A.9

Sayali Patil
Effects of Temperature on the Embryonic Developmental Stages of

Helobdella austinensis

A.10

Aiman Nadim
Identifying and Validating Recurrent Structural Variants Affecting Tumor Genomes Using GROM and VN

A.11

Sandy Lam
Pilot study on pain sensing using thermal assay on adult Drosophila melanogaster
2:00 am – 2:30 pm: Session B Presentations
Poster Location
Student Authors
Title of Presentation


B.1

Lauren Owens, Elizabeth Hardy, Hoi Tran, Isabel Garcia, Vishruti Patel
Chronic Isolation in Female

Drosophila melanogaster

has no Effect on Courtship​

B.2

Maximilian Blank, Alexa Wilson, Victoria Giarratano, Syeda Aiman Nadeem, Sandy Lam 
The Effects of Chronic Neuropathic Pain on Seizure Susceptibility in Drosophila melanogaster 

B.3

Harvy Patel, Rhea Sharma, Nicholas Vallone, Selena Francis, Simarjeet Kaur
Using Polyunsaturated Fat Omega-3 to evaluate the effects of an unsaturated fat diet on the circadian period of

Drosophila melanogaster​

B.4

Isabella Baduini
Characterizing Thermal Nociception Behavior in Drosophila Larva To Study The Impact of Sleep Disruption on Pain

B.5

Blessing Awogbamila 
Exploring the Roles of Casein Kinase 1a regarding Photoperiodism in Neurospora crassa

B.6

Lisa Traczyk 
Identification of Homozygous Plants Using Two Different Approaches

B.7

John Crespo 
Exploring the relationship between Sleep & Pain with the Sleep Inbred Panel line of Drosophila Melanogaser 

B.8

Jenna Brodnyan
Population genetics and assessment of genetic structure of desert arthropods

B.9

Teresa Osorio
Isolation increases the production of Oxytocin Signaling in the Paraventricular Nucleus of the Hypothalamus in Female mice 

B.10

Animesh Borad, Anisha Snell
Screening of FDA Approved Drugs on Phase & Sleep Disorders

B.11

Donaira Dent, Sashoya Dougan, Chelsea Guarrera, Swetha Samuel
Understanding the effects of Stress on ALS Symptomology in Drosophila melanogaster