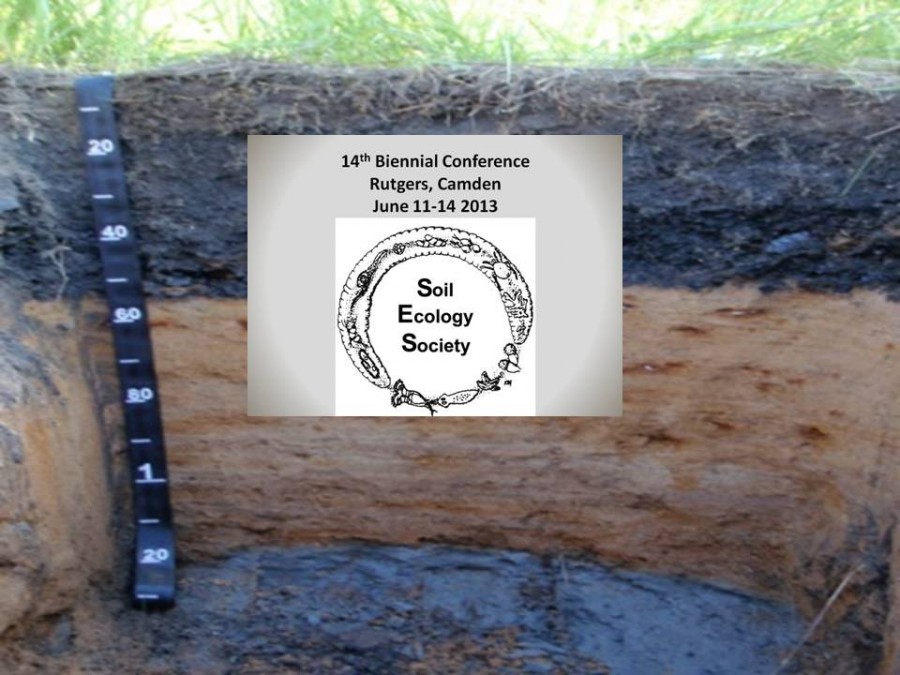 Welcome to the 14th biennial Soil Ecology Society Conference. This year we are hosting the meeting in Camden NJ, part of the greater Philadelphia metropolitan area. Being in the most densely populated state of the United States the location offers and interesting challenge to soil ecologist in regards to human impacts of urbanization and industrial processes. In contrast, and usually unknown to many, approximately ¼ of the state is covered by pine barrens forest in the south and hardwood forests in the north. These habitats provide a wealth of soils related questions regarding management, recreation and development issues. The organizing committee welcomes you to Camden and hopes that you have a productive meeting and can get to explore some of the culture, history and natural beauty of the area during your stay.
Soil Ecology Society website: www.soilecologysociety.com
Registration:
To register, please CLICK HERE. Registration closes May 18.
Teaching Soil Ecology
There is a call for presentations on teaching soil ecology.  Please click here to learn more and submit an abstract.
More Information about the Soil Ecology Society Conference: